Compare Insurance With Alfred

To Save Time And Money
Your Personal Shopper Will Find You The Best Deal. Hassle Free.
OUR INSURANCE PARTNERS
One size does not fit all. We work with the Leading Insurance companies in the UAE to tailor the right policy for you.
GET YOUR INSURANCE IN 3 EASY STEPS
Complete the form (it takes seconds)
We email you the best deals
We email your insurance documents
Complete the form (it takes seconds)
We email you the best deals
We email your insurance documents
WHY CUSTOMERS LOVE INSURANCEMARKET.AE
GET EXCITING DISCOUNT VOUCHERS WHEN YOU BUY INSURANCE THROUGH US!
20% offer on Car Pik & Drop Services- RTA Vehicle Testing / Car Service Centre.*T&C Apply
50 free credits, to avail 50% discount on restaurants, spas etc.*T&C Apply
50% off on deep cleaning, home/office sanitisation, sofa cleaning, AC maintenance and 20% off salon services.*T&C Apply
Get free session worth AED 300 and 40% Off on membership*T&C Apply
20% off on any tour or activities in Dubai and Abu Dhabi*T&C Apply
Up to 25% off for InsuranceMarket.ae customers*T&C Apply
Flat 20% discount on groceries & more*T&C Apply
50% Discount on PRO Services on Company Renewals*T&C Apply
Get up to 50% off on selected services*T&C Apply
15% off on house cleaning, AC cleaning & maintenance, local moving and other services*T&C Apply
15% off on the total cart value*T&C Apply
Get FREE CCTV For Your Home or Office*T&C Apply
20% off unlimited on Car Detailed Washing*T&C Apply
25% off every month on 1 purchase

*T&C Apply
30% Flat Off on Total Quartz Oil Change Jobs at 20+ Garages across UAE
*T&C Apply
2 Months Supperclub Membership for Free

*T&C Apply
20% off for first time users & 10% off for existing users on express items*T&C Apply
Four free music lessons worth AED 660*T&C Apply
20% off on all auto detailing & tinting services*T&C Apply
35% off on first visit on all salon services*T&C Apply
50% Off on parts on the ARCS retail priceT&C Apply
Up to 35% Discount on 3, 6, or 12 months subscription plansT&C Apply
25% Discount on Rack RatesT&C Apply
20% Discount on Rack RatesT&C Apply
1 Year or 20,000 Km warranty on the purchase of used carsT&C Apply
My Motor Pro
15% discount on all Tyre prices and all Brands*T&C Apply
10% off on the lowest/promotional rates*T&C Apply
Up to 15% Off on all products except cakes & bandanas*T&C Apply
Let Alfred help you Compare Car Insurance with lightning fast service
Customised quotes for your Car Insurance delivered to your email inbox. Dedicated personal shopper to answer your questions and make Car Insurance recommendations
Get Your Custom Car Insurance Comparison Table Now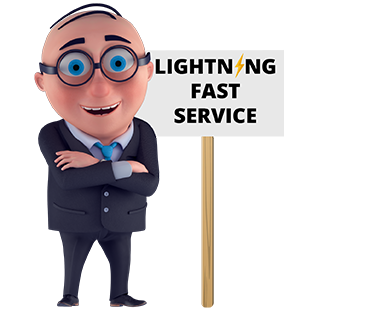 What Kind of Car Insurance Should I Get?
When you fill our Quote form, we'll ask you what kind of Car Insurance you are looking for. There are two main levels of cover to choose from:
Third Party Only
The lowest level of cover available. It insures you against damage caused to someone else or their property as the result of an accident. It does not cover your car against loss or damage.
Comprehensive
Covers you and your car, as well as other people and their property, for complete peace of mind.
What are the kind of covers available when it comes to comprehensive car insurance in Dubai?
From 24-hour roadside assistance to coverage for off-road travel, a comprehensive policy may also include perks like windshield coverage and even a car rental provided to the policyholder during the repair.
You may also rest assured that there would always be the bare minimum covers like third party liability limits and coverage for fire, theft and allied perils as per the Unified Car Insurance policy – the minimum standard across the UAE which is further upgraded as of January 2018.
Is car insurance mandatory for car loans?
In the case of car loans, most banks in Dubai can only process and approve your loan if you buy a comprehensive coverage at least during the term of the loan. Although comprehensive car insurance is slightly more expensive when compared to third-party-only (TPL) insurance, it is recommended for residents of the UAE due to the frequency of accidents on the roads.
Do all insurance providers offer the same cover?
Benefits offered by the car insurance companies in Dubai vary significantly from insurer to insurer. This is good news for car owners as there is almost always a solution out there for any need or budget. However, with varying options and benefits, it is often confusing when it comes to finding the best product or insurance provider. This is where your dedicated personal shopper from Alfred's InsuranceMarket.ae will be of great assistance.
Get Car Insurance Quotes In Your Email Now
Thousands of customers trust InsuranceMarket.ae to get the best insurance deals
Alfred's InsuranceMarket.ae Saves You Time and Money
Self-declaration No Claims Discounts
Your Dedicated Personal Shopper
Simple and Fast Claims Process
Choose Between Leading Car Insurance Companies
DEDICATED PERSONAL SHOPPERS
No call centres. Your personal shopper with answer all your queries. No IVR and no complicated menus.
Easy Comparison
Alfred's dedicated personal shoppers help you choose the right insurance policy with various quotes to compare.
Various Choices
Alfred's dedicated personal shoppers are responsible for helping you choose from up to 10 insurance companies in Dubai and across the UAE.
Credibility
Personal shoppers play a huge role in servicing all your requirements, including taking the responsibility of representing you at the time of a claim.
Undivided Attention
Alfred's dedicated personal shoppers offering undivided attention all the time to get your claims settled quickly.
COMPARE INSURANCE TO SAVE TIME AND MONEY